The Program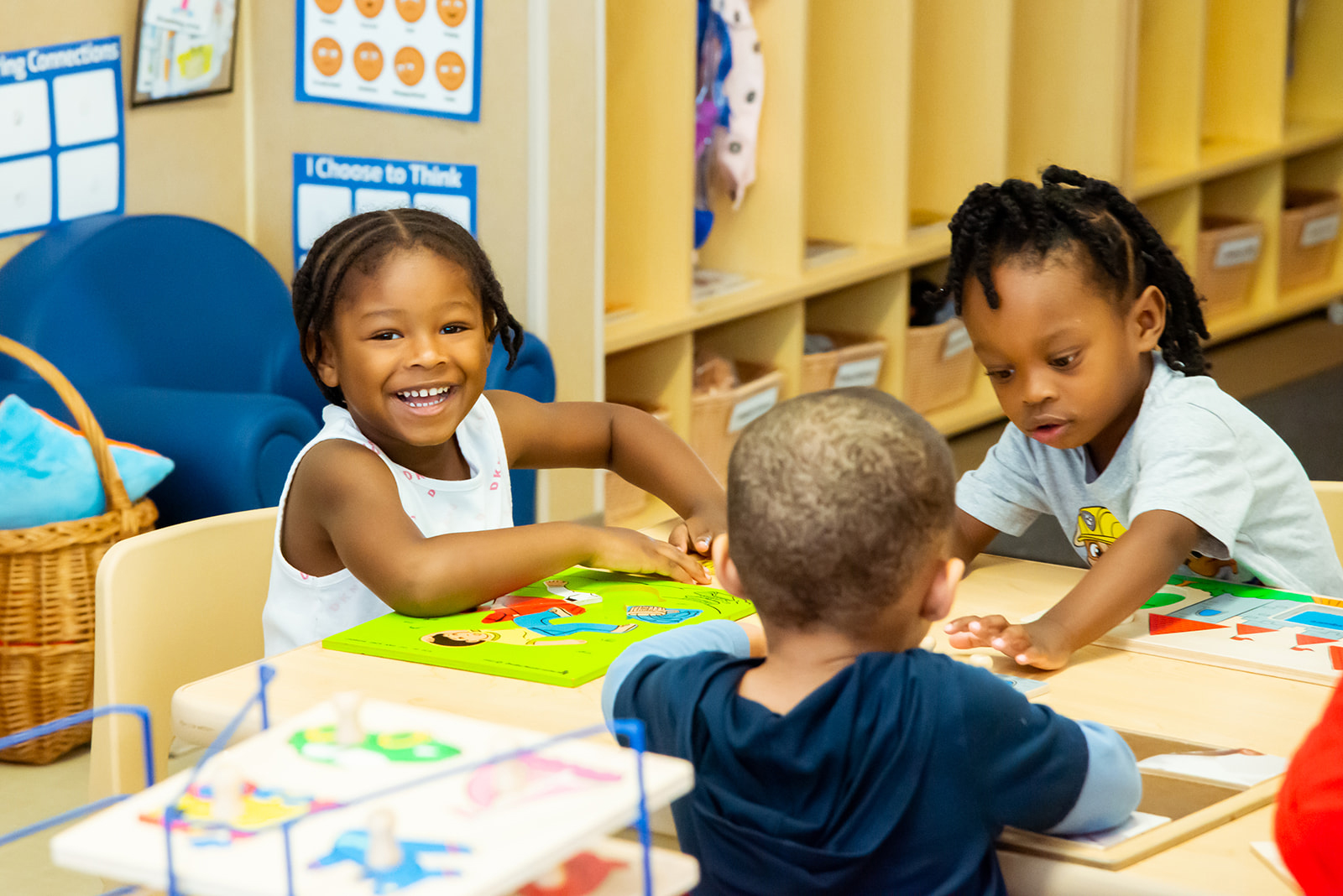 Our Programming Approach
Educare Chicago operates Monday – Friday, 7:00 am – 5:00 pm for families with the childcare subsidy approval
and 8:30 am – 4:00 pm for families without the childcare subsidy approval. We serve children ages 6 weeks to 5 years old and their families. We believe in building relationships as well as supporting the whole family, not just the child.
Consistency is Important
We practice "Continuity of Care," meaning our children stay with the same group of teachers for Early Head Start (0-3) and then transition to a new group of teachers for Head Start (3-5) who they will remain with until they transition out of the program to kindergarten. This practice creates stronger bonds early in the child's education and strengthens the learning that each child does daily through these relationships with family and teachers.
---
Our Programs
---
We Work with Families
Each classroom also has an assigned Family Support Specialist whose primary role is to partner with families to provide support and resources.
Educare staff support parents as the primary nurturers and educators of their children. This key bond is crucial to a child's development, and the family support staff at Educare work closely with families to promote and enhance the parent-child relationship, providing parents with information about their child's development, and encouraging parents' involvement in the education of their child. From support groups to our Parent Committee, we offer a variety of resources to support parents during these critical early years.
Our Comprehensive Services Apply for our Gold Circle of Quality accredited program today! Income is an eligibility requirement for our Early Head Start/Head Start program.